Continuing Support for ROC
On the 18th September 2016, Jerry continued his support for ROC by running the Truro Half Marathon. Given that he had only ever run six miles prior to the race and that was in the gym, his family were a little concerned for his wellbeing as they waved him off.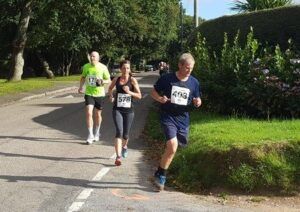 They need not have worried as his general fitness, gained through going to the gym three times a week stood him in good stead and allowed him to cope really well, even when going up the hills and as you can imagine there were lots of those.
It took Jerry 2:08:56 to complete the course coming in at number 378 out of 577.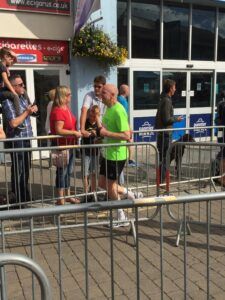 In total Jerry raised £1,200 which was given to ROC towards the cost of a two-seater trainer tractor which will be used to teach ROC members how to drive a tractor, thus providing them with the opportunity to apply for paid work in the future. The team at FPC are very grateful to our clients, friends and family for supporting Jerry through their generous sponsorship.
Jerry also helped Calvin Lovelock from ROC to write a bid for a grant from the Million Dollar Round Table Foundation. At the end of January 2017, we learnt that ROC had been awarded $1,000 (£800) which will also go towards the cost of the trainer tractor.
On the 2nd February at the launch of the ROC5K500 2017, Jerry presented a cheque for £2,000 to Ryan who is one of the people who benefit from ROC and who has grown in to a very competent farm hand.
ROC exists to help as many people as possible, throughout the UK, who have learning or similar disabilities to be who they want to be.
ROC believes all people with a learning disability should have the chance and the support to be able to do what they want to do. ROC will work towards making this happen.
ROC will do this by valuing and supporting all people who use their services, and those who support them. If you would like to know more about ROC, please use the following link http://www.roc-uk.org/about-roc/charity.
Jerry and Donna are both passionate in their support of ROC and the positive difference that it makes to the lives of those who use its services.